Regular price
Sale price
$9.00
Unit price
per
Sale
Sold out
Health Benefits:
Supports digestion and gut health

Helps to alleviate cold symptoms and coughs

Rich in antioxidants and vitamins

May help improve respiratory health

Promotes relaxation and stress relief
Story of Aged Mandarin Peels:
Aged Mandarin Peels are a unique and aromatic herbal tea originating from Guangdong Province, China. The peels are carefully removed from mandarins and sun-dried before being aged for several years. As the peels age, their flavours become more complex and refined, taking on notes of aged wood, orange, and honey. Aged Mandarin Peels are often combined with other teas, such as Pu-er, to create a harmonious and soothing blend. Their distinctive, mellow taste and numerous health benefits have made them a popular choice among tea enthusiasts and those seeking a comforting, restorative brew.
Tea Profile

Taste Profile: Citrus / Sweet / Smooth

Net Weight: 40g ( Approx. 10 pcs / 30 servings)

Tea Type: Tisane

Origin: Xinhui City, Guangdong Province, China

Ingredients: 100% sun dried mandarin peels.

Year: 2016

No Artificial Flavors, Colors or Preservations.
Brewing instructions

How to brew:
1/3 piece for 200-400ml teapot. Brew it with boiling water. Waiting 3 mins for each brew. Up to 3 infusions.
Brews of mandarin slices in hot water can be sipped throughout the day to increase the vibrancy of the skin, boost the immune system as well as promote your digestion.
Storage instructions

Store in an airtight, cool, dark place away from light and moisture.
View full details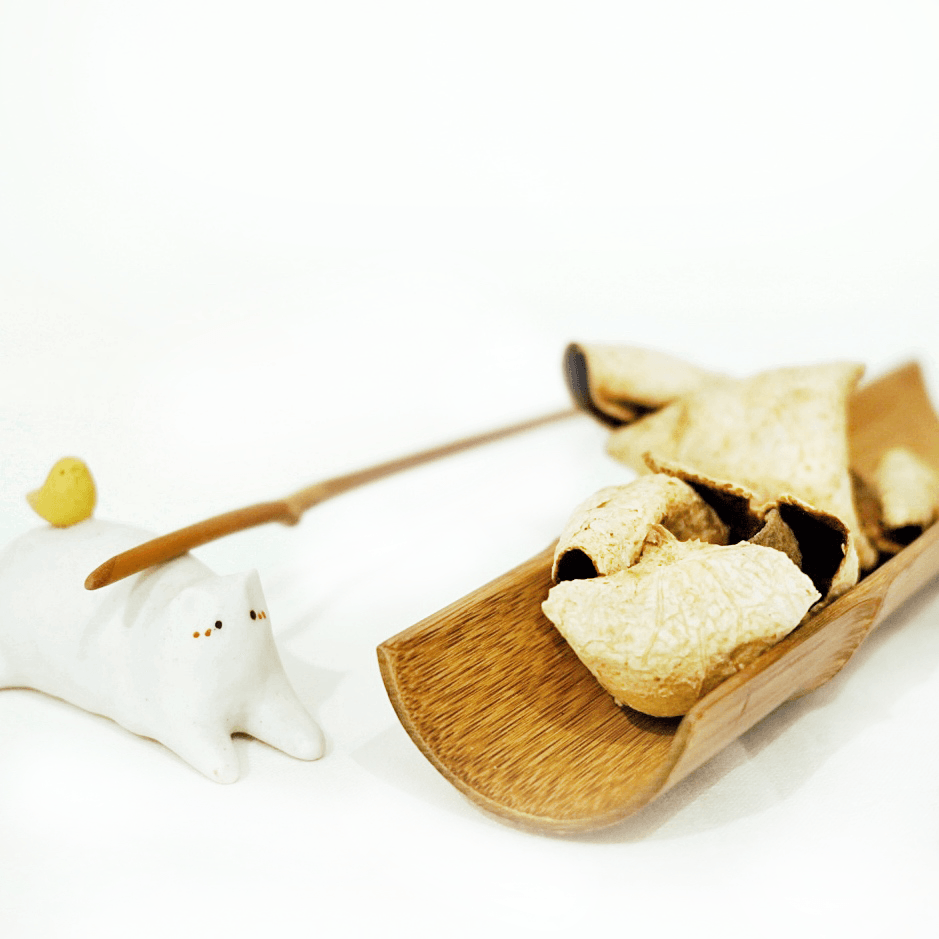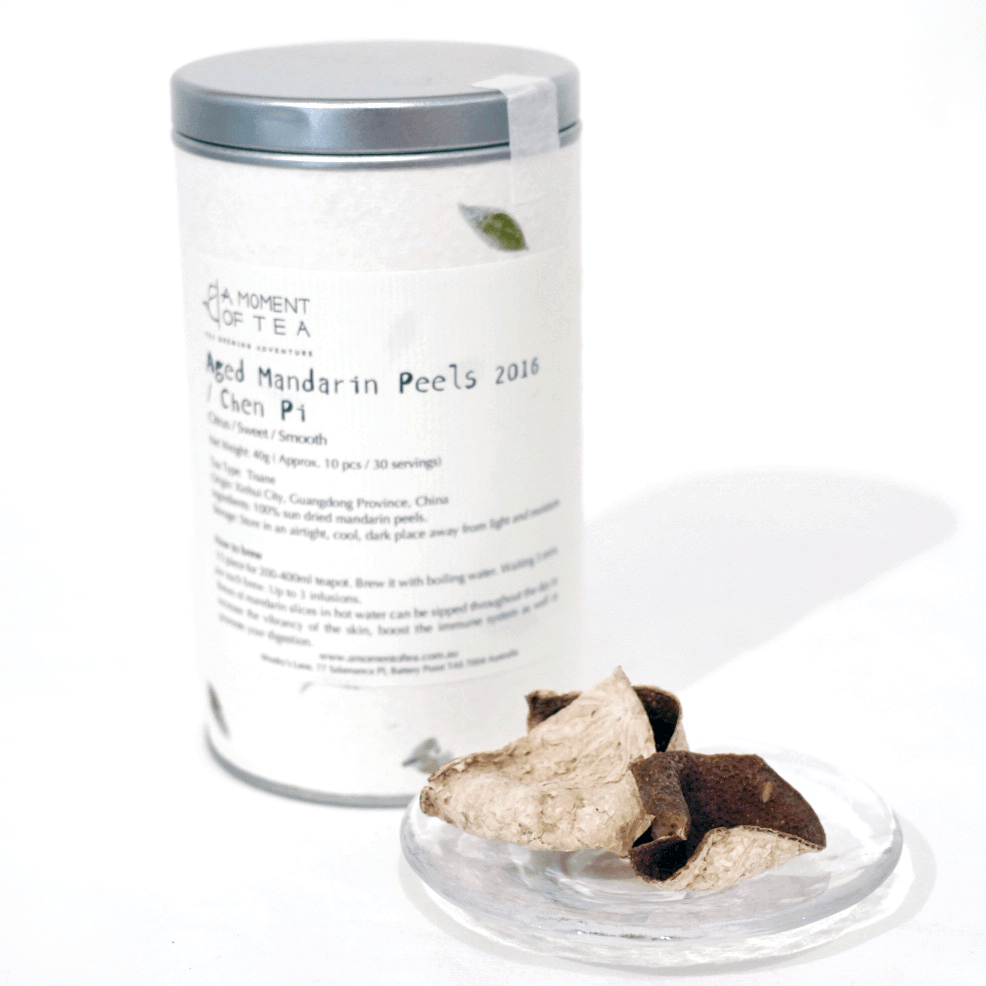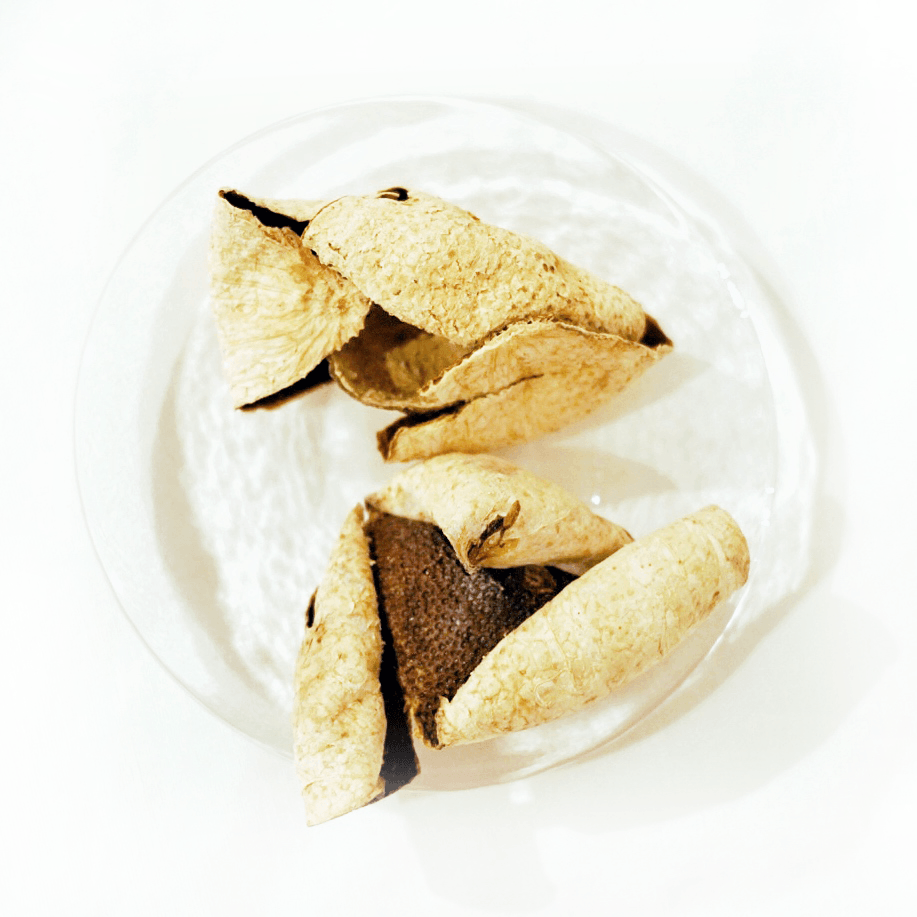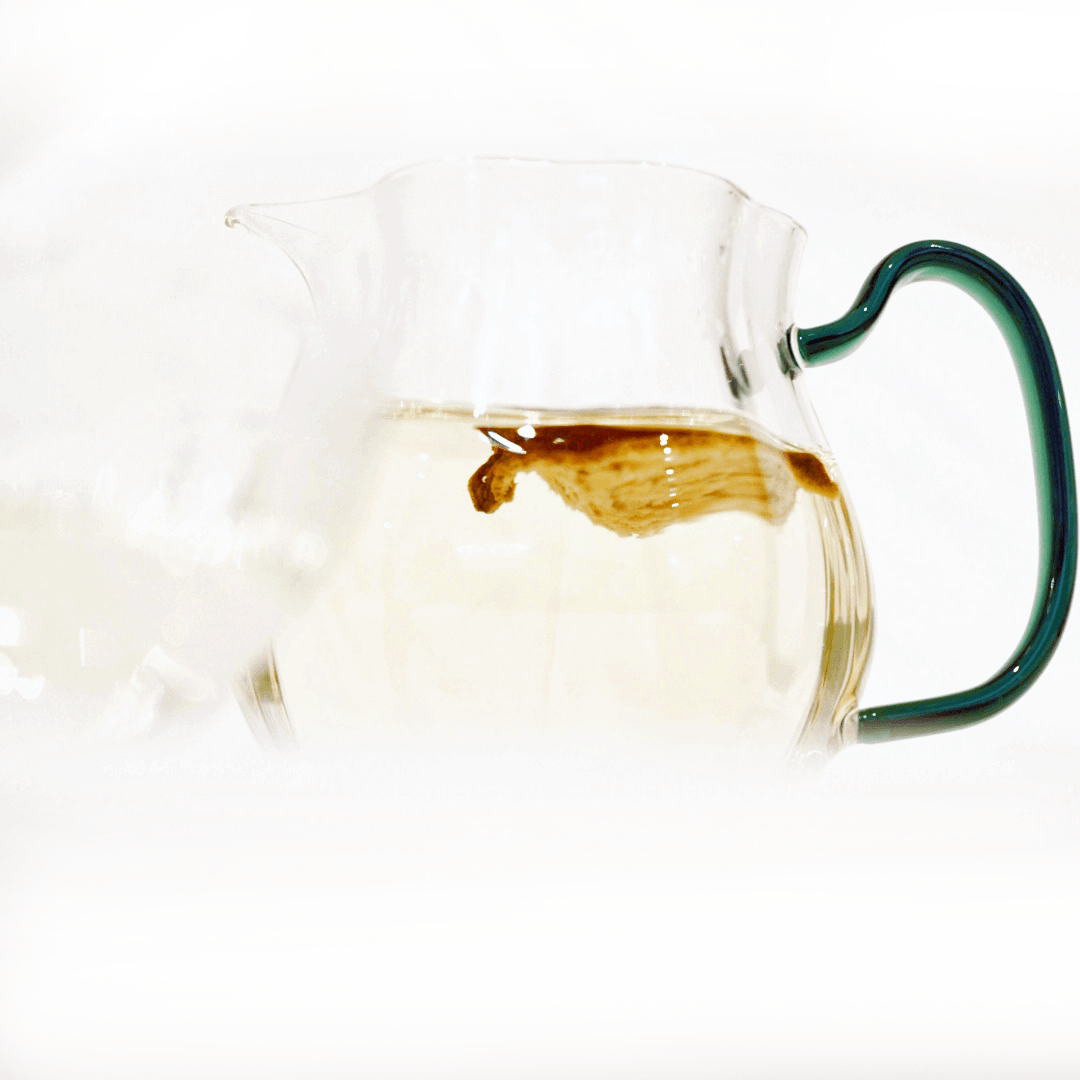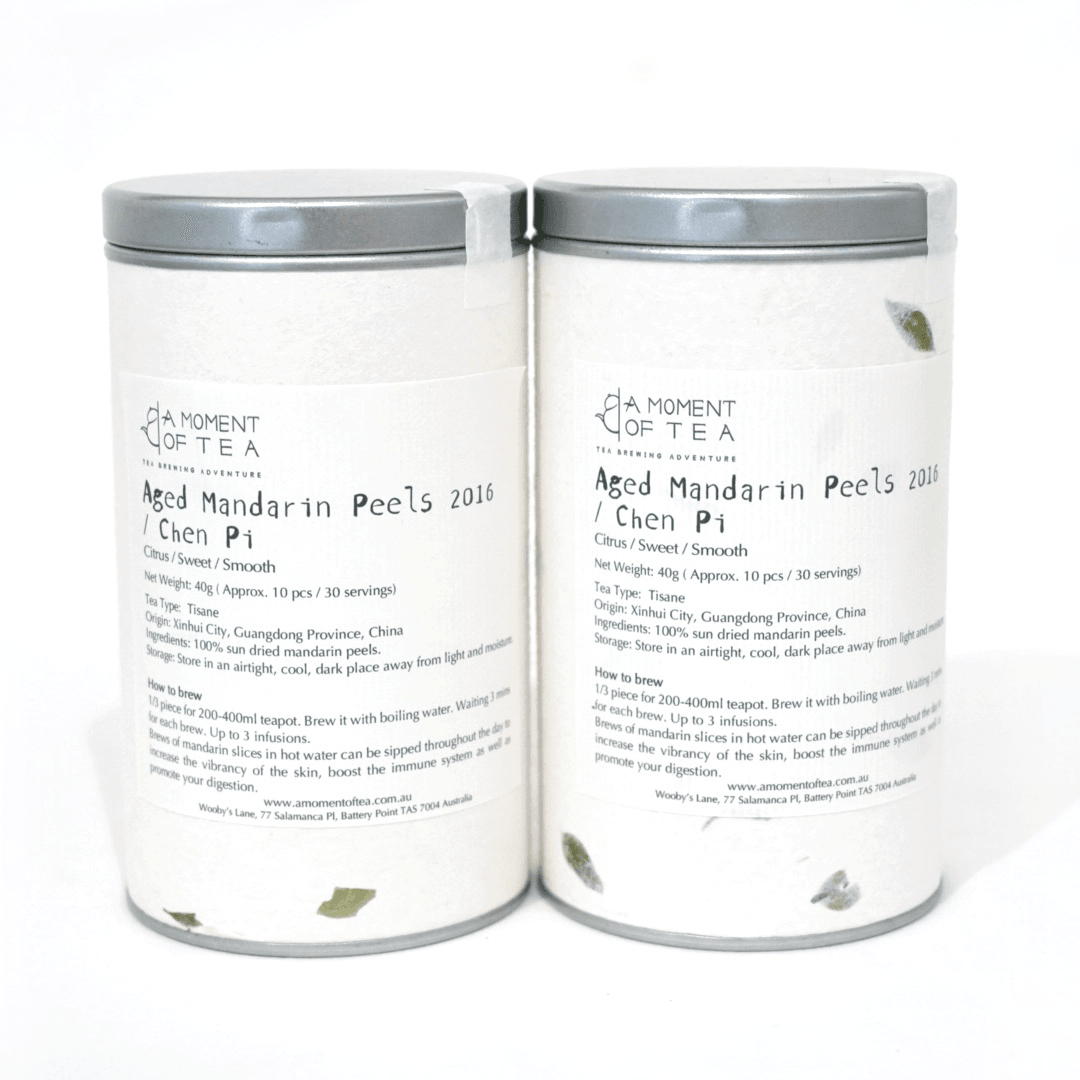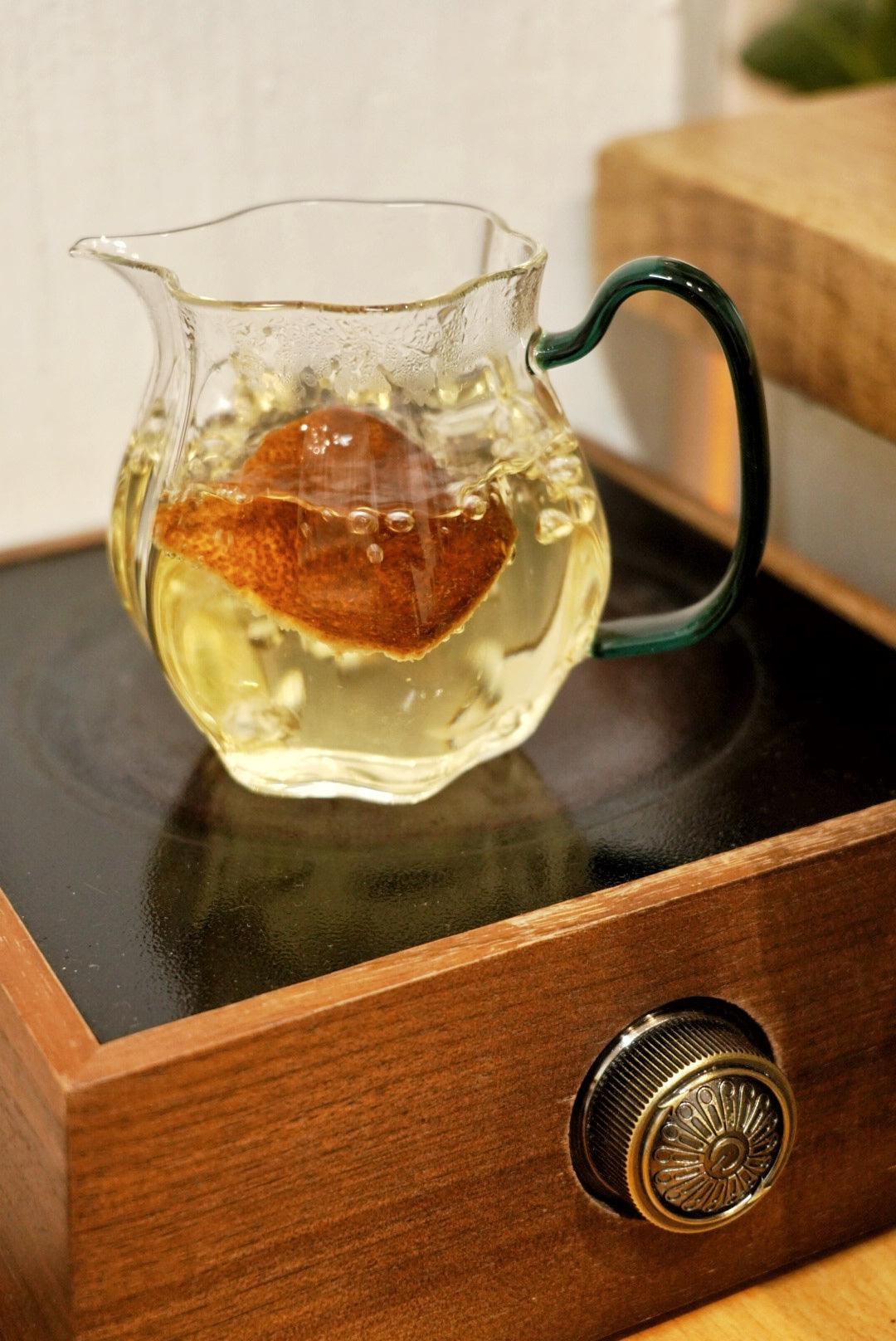 Why Buy From Us?
Physical Store: Trustworthy brand with a welcoming tea bar in the Salamanca Art Centre @ Hobart.
Quality Products: Diverse selection of high-quality tea and beautifully designed tea wares.
Tea Expertise: Founder Joanne brings 9 years of experience in Chinese tea ceremonies.
Media Recognition: Featured by ABC, SBS Chinese and Mercury for our dedication to sharing the beauty of tea.
Easy Returns: Contact us for hassle-free returns on faulty or unsatisfactory products within 7 days.
Our Refund Policy
Salamanca Market Find
Tried this tea at a tea bar when I visited Salamanca Market. Joanne recommended this to me after I mentioned I wanted a non-caffeinated tea. Love it!
Chinese Health Secret
My Chinese friend recommended this Aged Mandarin Peel. He says drinking this every day could improve my health. Giving it a try, and it's lovely taste.
Bedtime Brew
Enjoy this sweet, smooth, citrus delight right before bed.Bought this from the Hobart Tea Bar as well
A Unique YouTube Find
I learnt about tangerine peels from YouTube about the benefits. I was lucky to find such a unique tea in Australia at the Hobart Tea Bar.
Absolutely love it!
I bought this from the store in Hobart where I was able to taste it and it was love at first sip. I expected it to smell of fresh mandarin and be full of bright oils but instead was surprised by waves of sweet light herbs and subtle citrus